What forms of payment can I use to make my purchase?
We have the following payment methods:    
Credit cards: 

Bank slip

PIX transference
What is the shipping cost?
Shipping cost will be shown based on the purchase total and your location, at checkout, at the time prior to purchase.
What is the Shipping Policy?
Learn all the details of delivery, manufacturing and shipping times on our Shipping Policy page, clicking HERE.
Where can I receive my order?
We ship all over the country. For special cases, please contact Planeta em Fotos via whatsapp 62-99982-4418 or by email contato@planetaemfotos.com.br
How long does it take for the order to arrive?
Learn all the details of delivery, manufacturing and shipping times on our Shipping Policy page, clicking HERE.
What is the deadline for making an exchange?
If you regret the purchase, you have up to 7 days after the purchase to request a refund.
What should I do if the product does not arrive in good condition?
Contact us at contato@planetaemfotos.com.br and we will send you a new one.
What is a Fine Art Picture? Do you have a certificate?
Planeta em Fotos offers (at no additional cost) a CANSON® certificate of quality and authenticity for all frames printed on the CANSON® CANVAS 395 g/m2 option (INFINITY PHOTOART PROCANVAS) or CANSON® INFINITY RAG PHOTOGRAPHIQUE 310 g/m2 paper .
Are you already familiar with the Certified Printing program? Canson® INFINITY has developed an innovative tool called Certified Printing. It is an INTERNATIONAL certification that qualifies the entire Fine Art printing process, in accredited printers who work exclusively with Canson® INFINITY papers.
This is a pioneering certification of the Fine Art printing process, which assures the procedures and substrates that are used in printers certified by the Certified Printing program.Certified Printing offers all photographers and artists the certainty of carrying out, in program, Certified Printers, the highest quality standard in Fine Art prints, with greater security and credibility, within criteria that make it possible to attest to the longevity of prints; ensuring the exclusive use of Canson® INFINITY substrates and original mineral pigment inks (CANON® LUCIA / EPSON® Ultrachrome K3® / HP® Vivera).
What print materials are available?
- CANVAS: Canson® Infinity Photoart ProCanvas 395g/m² - Matte
It is an ideal choice product for inkjet printing and does not contain optical brighteners. This true archival quality canvas is comprised of a polycotton canvas and a microporous backing. Canson® Infinity PhotoArt ProCanvas is water resistant and is intended for professionals looking for a canvas capable of accurately reproducing the most demanding art reproductions, where quality is the keyword.
- Canson® Infinity Rag Photographique 310g/m² - Matt
It is 100% cotton, museum quality white photography and fine art paper. The exceptional soft white tone is achieved during its manufacture by introducing natural minerals to the process. It was developed to meet the requirements for continued longevity in the Digital Fine Art market. Rag Photographique offers a unique extra-smooth surface with a sensual touch. It also provides one of the highest achievable Dmax currently available on the market, making it ideal for Fine Art photography as well as commercial Fine Art drawing.
- Canson® Imaging - Photo Paper 180 g/m² -Matte
It is a range of professional quality papers for artists and photographers. Canson® offers a high resolution universal photo paper "couché" matte on one side. It allows for very good color rendering and supports high ink applications. Offers instant drying of prints and good water resistance. Recommended for creating posters, templates or photo prints with a matte appearance. Hot and cold lamination possible.
What types of frames can I choose?
- Box frame (for prints on paper):
It is a kind of sophisticated frame that elegantly covers the image. The work printed on paper of your choice is protected by the 2mm colorless front glass and the wooden structure completes and joins these components.
The wood comes 100% from reforestation.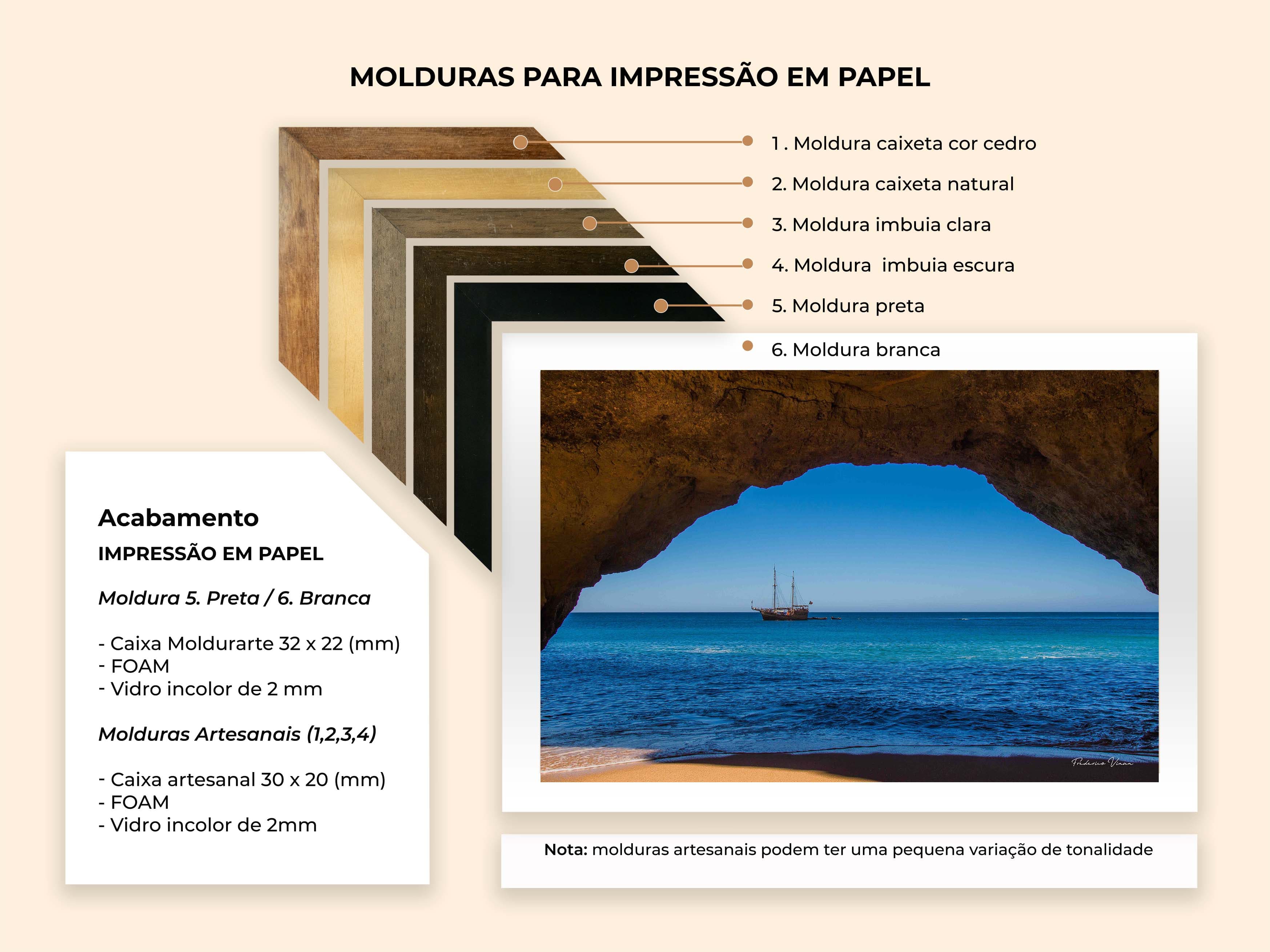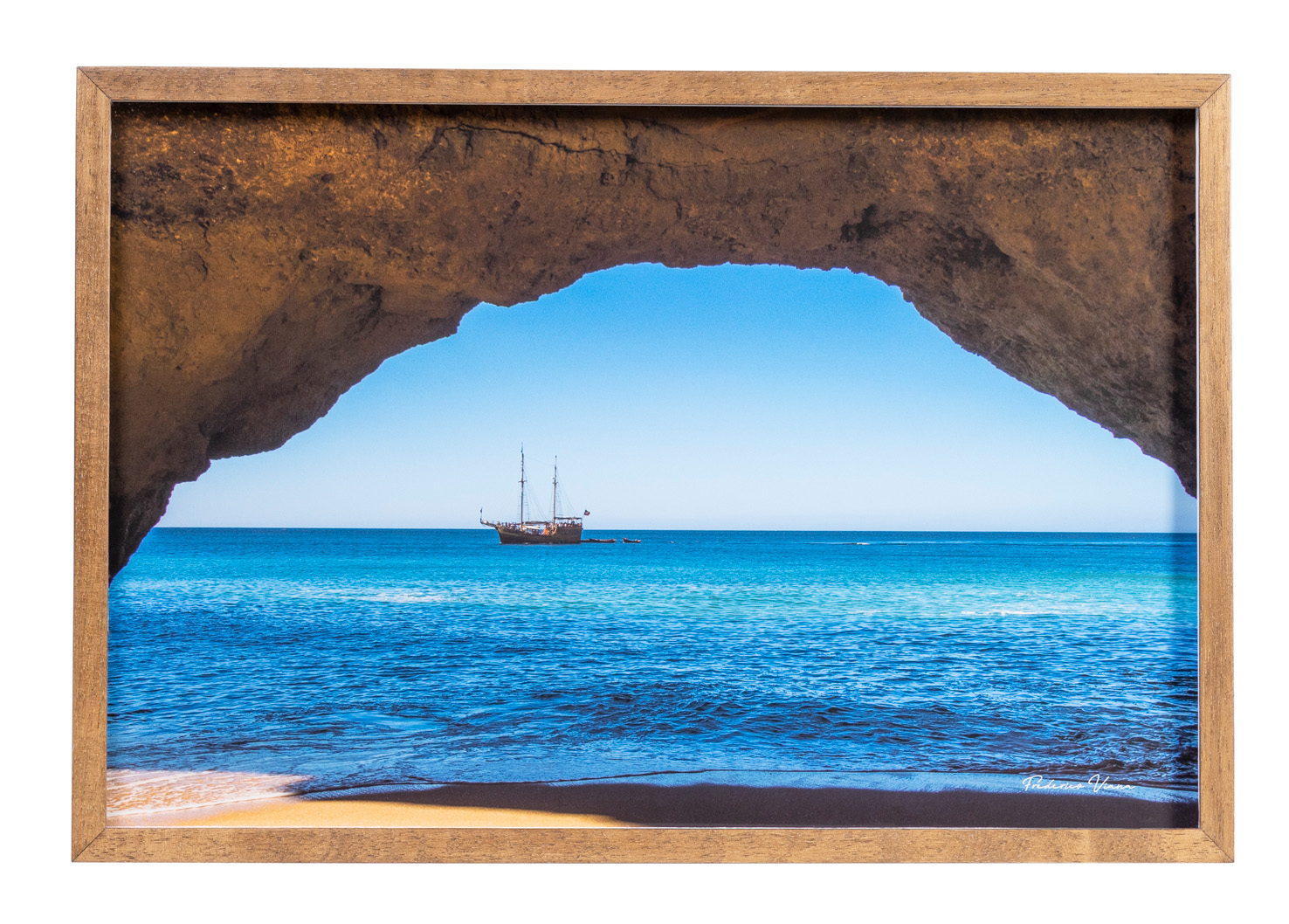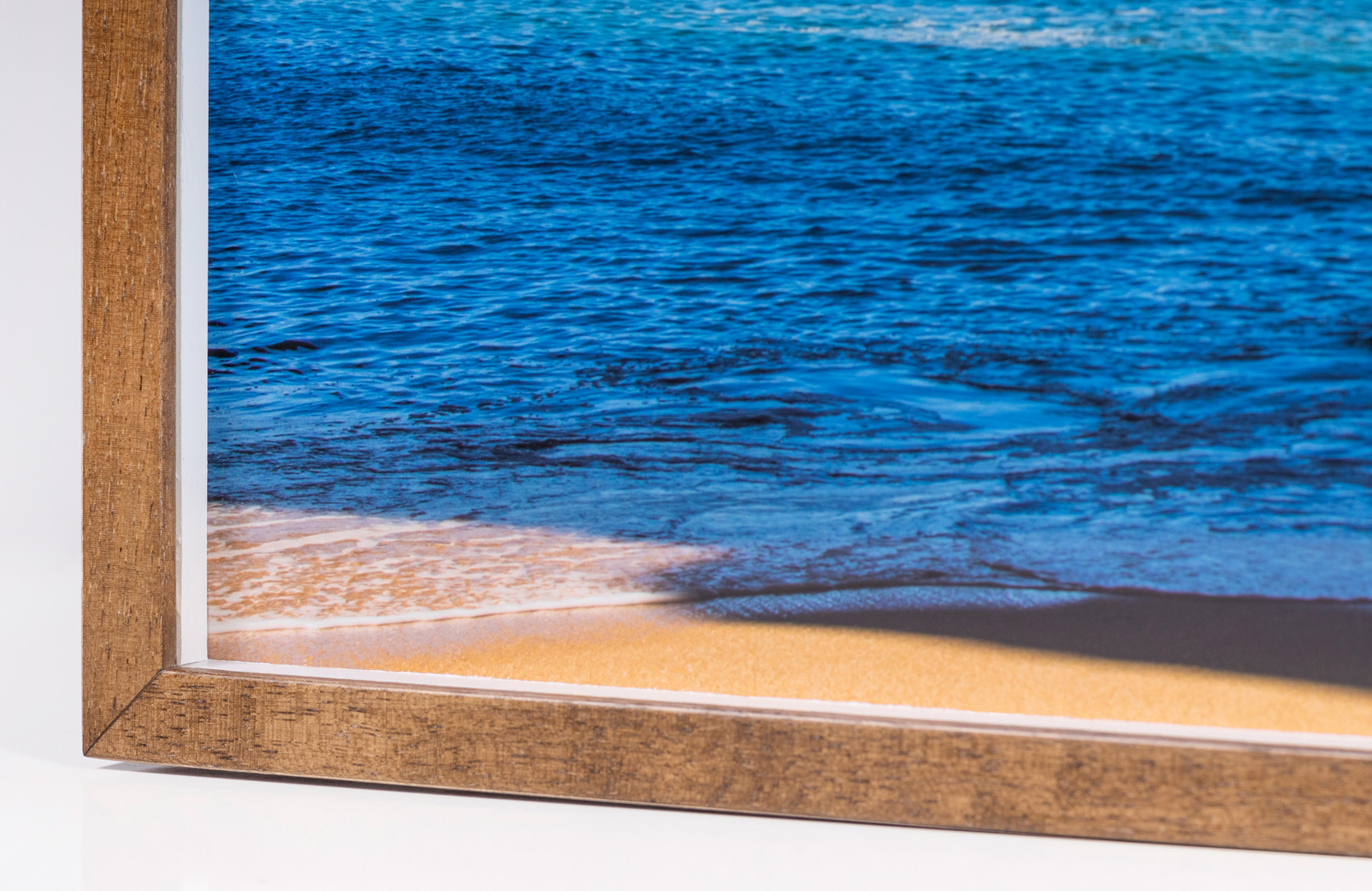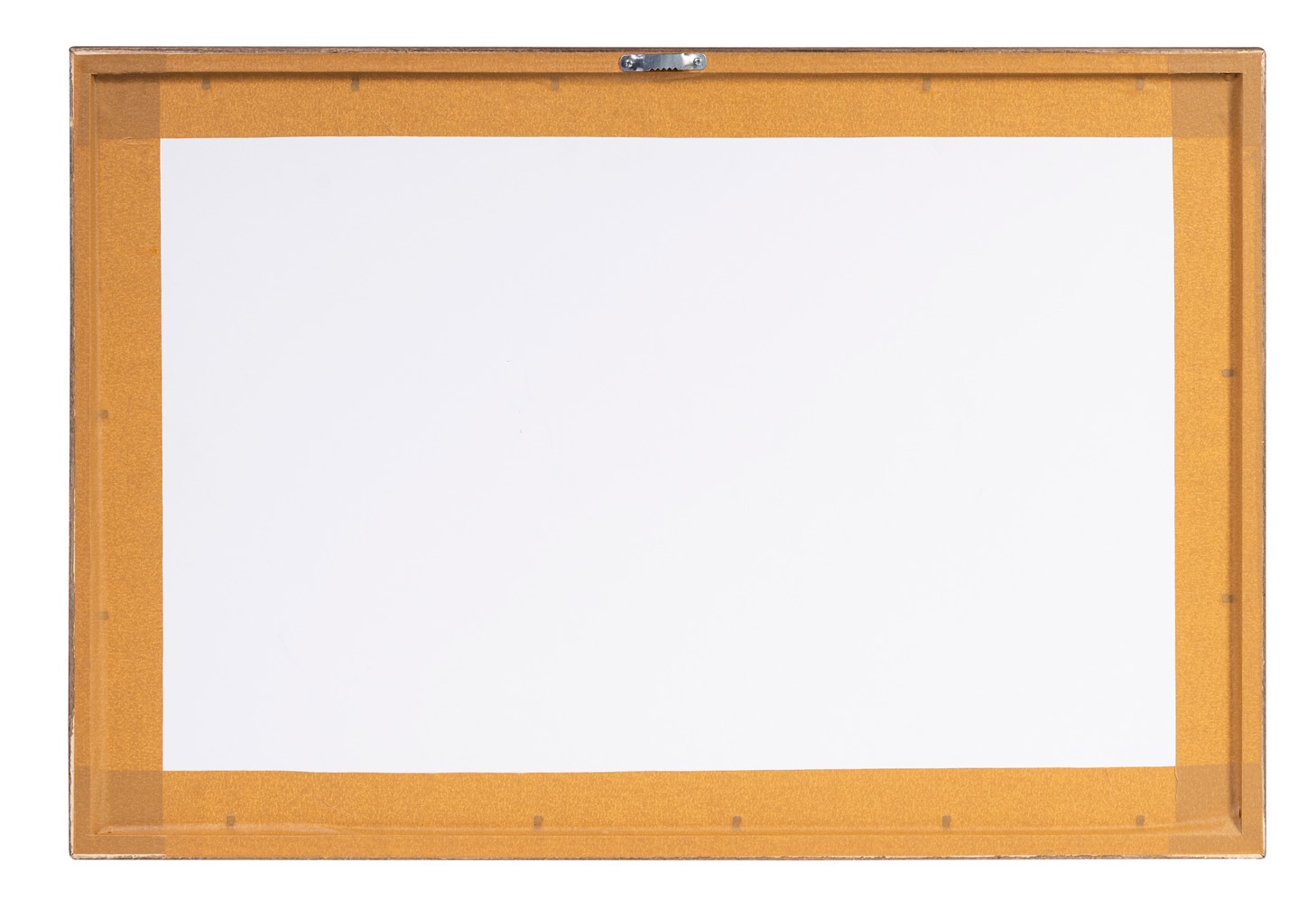 - Channel frame (for canvas prints):
Modern and light, this frame offers the ideal finish for those looking for a floating and discreet effect. The frame integrates with the environment due to the absence of reflections, as it does not contain glass.
The work printed on a special canvas, the Canson Infinity procanvas 395g, is one that is very resistant to the actions of the environment. The handcrafted frame structure and natural wood frame fillet make for the perfect finish.
The wood comes 100% from reforestation.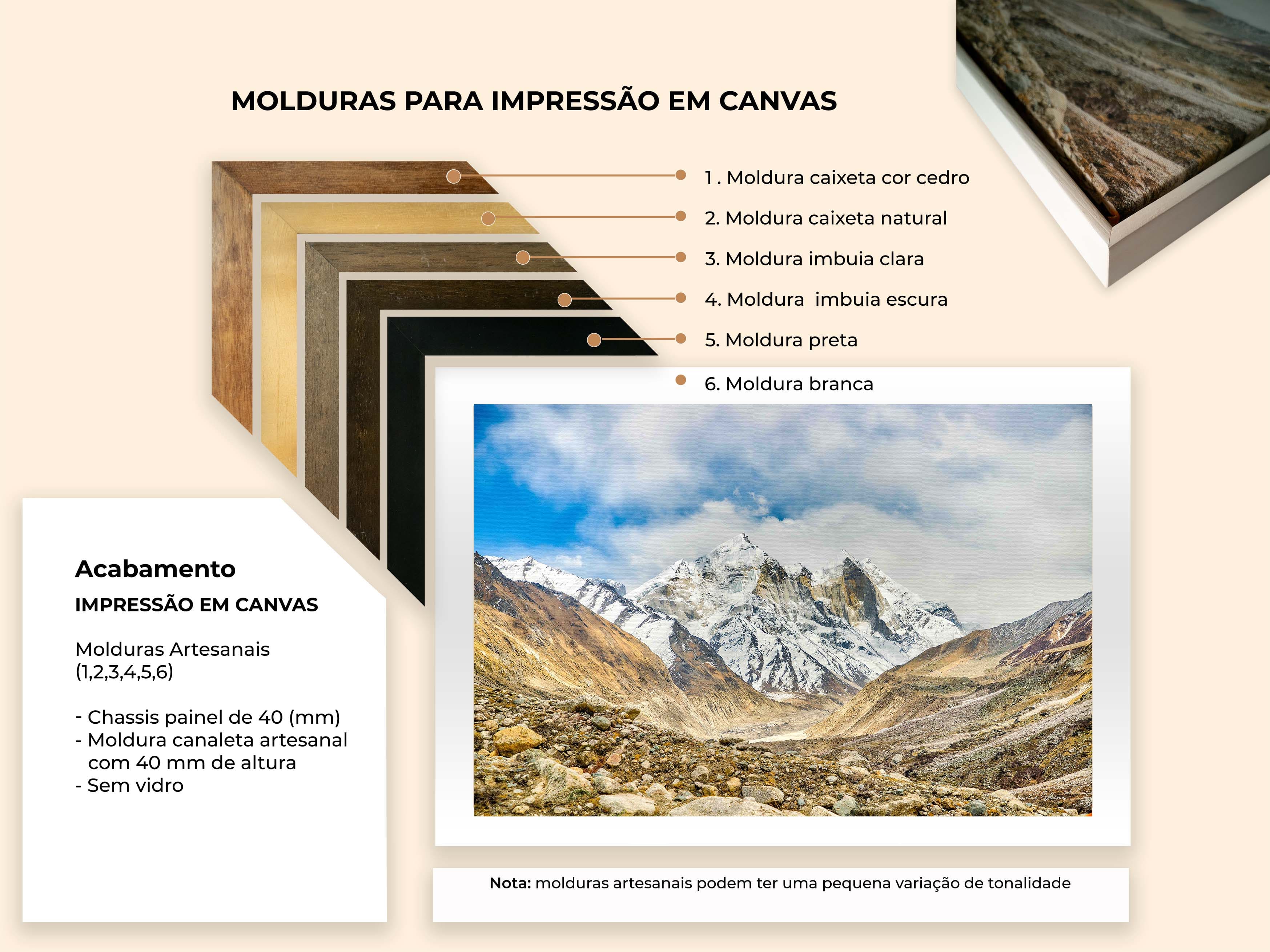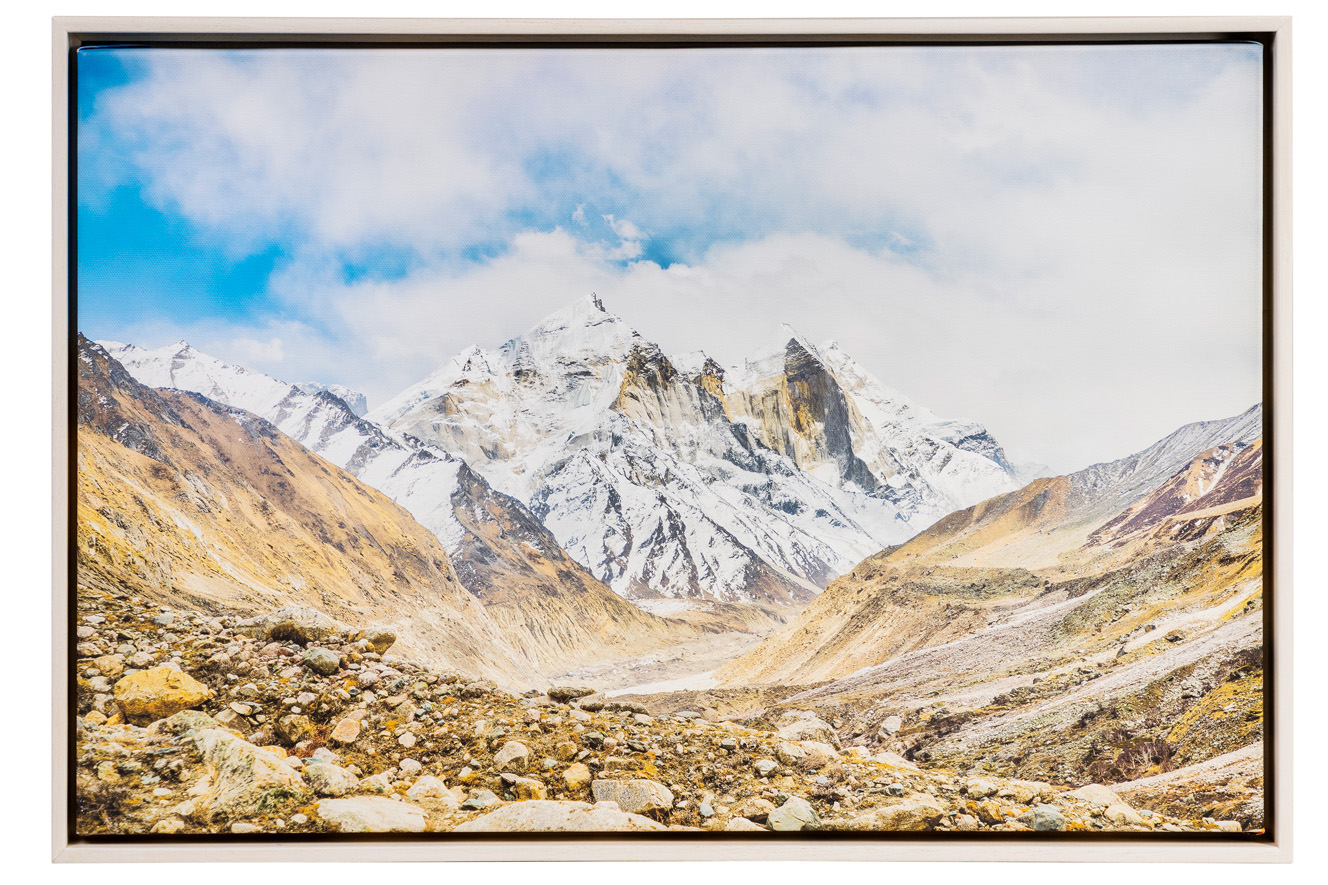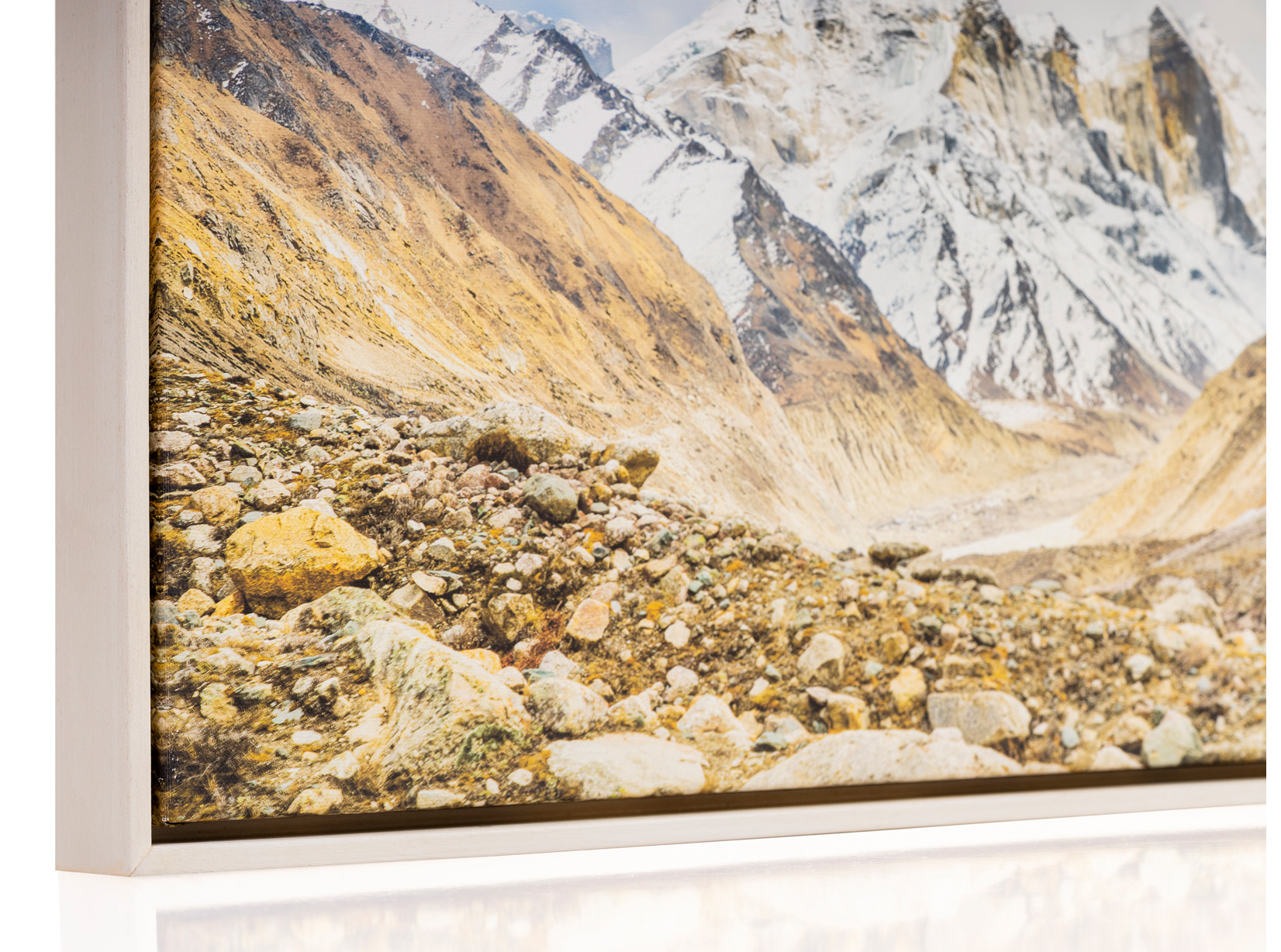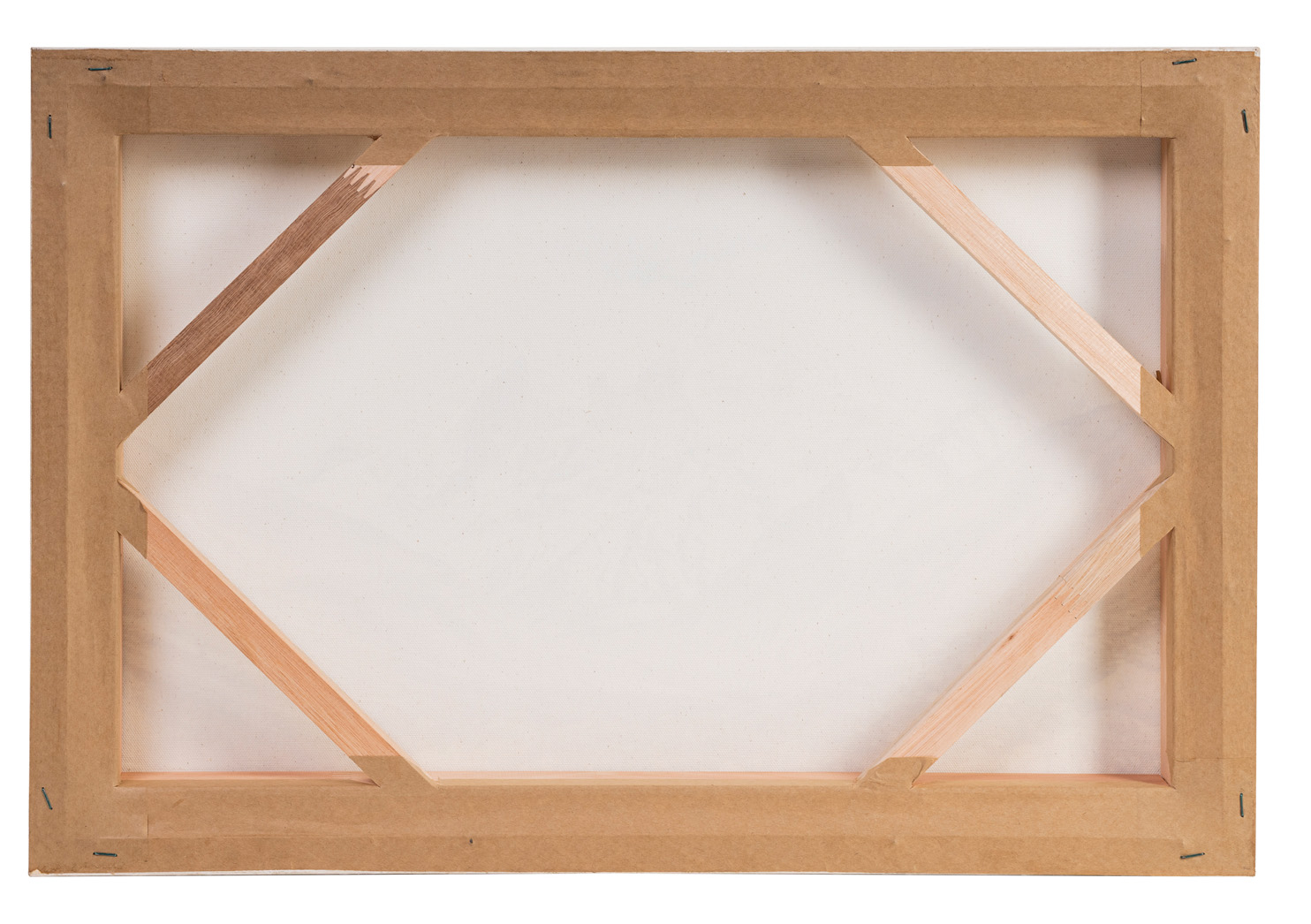 How to harmonize my living room or bedroom with my painting?
We prepared a very cool material, complete with suggestions about how to choose the size, the colors of the frames to make your environment very beautiful! Click HERE to read the full article.